Strange Memories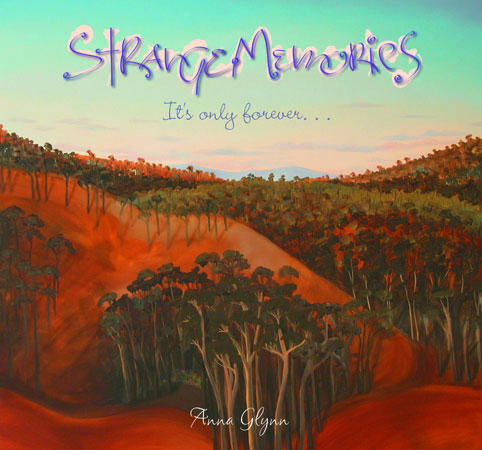 This multi media project is comprised of many exciting aspects: paintings, writing, music and performance.
The project came about through a strange synchronicity involving a place that Glynn had dreamt of for many years - a place to which she had always wanted to return.
In 2002 she was awarded the Parks Victoria Longridge Artist In Residence. In an extraordinary coincidence, her placement overlooked the farm where she grew up, a one hundred acre Yarra riverfront property, which is now owned by Parks Victoria and forms an important wildlife habitat. Strange Memories tells the stories of this magical place. At the end of the residency a major exhibition of the paintings and drawings created during this time was shown at the Montsalvat Gallery
---
Strange Memories - the book
A powerful series of dreamlike paintings and evocative narration is captured in this large format book designed by award winning graphic designer Mark Westaway. The book explores the resonance of a journey in time. Published by JoJo Publishing and distributed by Pan MacMillan.
Hard Cover $AUD44.95 inc GST
Soft Cover $AUD29.95 inc GST
Contact Us to purchase your copy
---
Strange Memories Music for a Landscape - the music CD
In composing the music for Strange Memories I was inspired by a special place. The result is a haunting series of music that echoes the stories of that place by the river.
Almost as if through alchemy, all the elements that were needed to create this project appeared. My friends who have joined me performing on this CD felt some of the Strange Memories magic. All brought their own amazing skills and talent. Nina Morrison's voice soars across the landscape of time. Jane McIntosh's bluesy vocal in Pony Girl is both naive and worldly.
Anne Stuart on cello creates an earthy moody undertone - the vibration of our souls. Maria Perez Pulido on violin has become the story itself - she plays the joy, heartbreak and love of this story. Peter Dalmazzo co-wrote Forever Again & added a beautiful expression of loss, hope and renewal. I played the keyboard with eyes closed and was at that place - walking by the river, smelling the eucalyptus, a warm breeze on my back - gone back in time. "Anna Glynn 2006"
CD $AUD29.95 inc GST. Plus postage
Contact Us to purchase your copy
Read Reviews of book, CD & performance.