Cloud World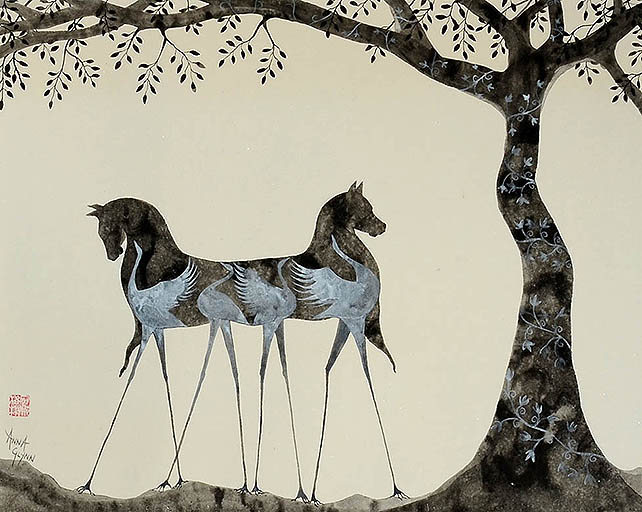 Anna Glynn's paintings are tranquil, aesthetic and poetic, brilliantly integrating Chinese and Western art. Through water and ink, she sees the world."
"Anna Glynn(安娜‧格林)的畫作,平靜、唯美、具有詩的意象,中西相融無間。水墨,是她的眼睛。" 聯 繫 人 2013
Mr. Kung Man, Tsi Ku Chai Gallery, Hong Kong, 2013
"The beauty of tranquillity and harmony revealed in the natural world of Anna's painting is just like its creator! She paints with her heart rather than merely hands and rich colours are spectacularly applied to express her thoughts. In the big picture, she presents little stories to unexpected parts of her paintings. Every detail of her works can definitely arouse the viewers' infinite imagination and reflection.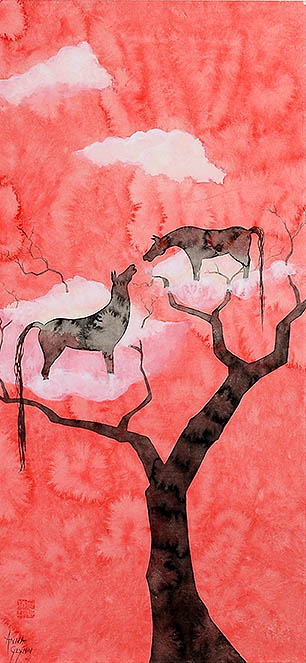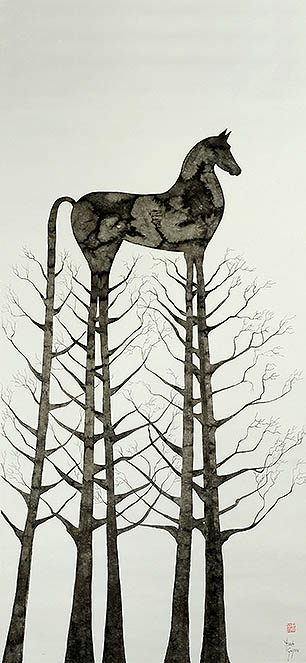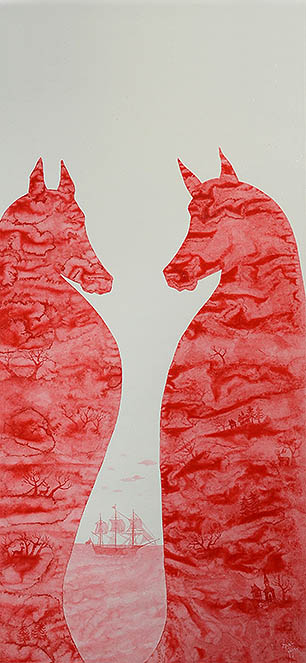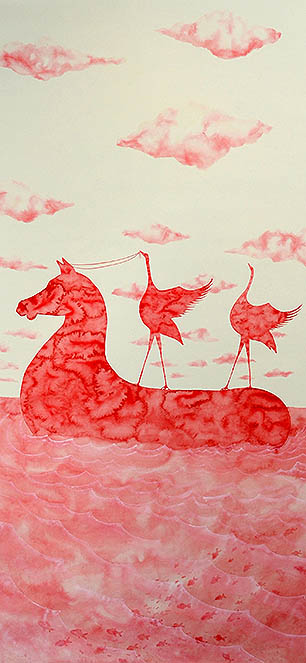 Anna Glynn was recently a finalist in the Australian Arts in Asia Awards – an award that recognises, celebrates and promotes Australian artists engaging in Asia and working towards stronger, deeper and broader cultural links within the Asian region.
Anna is currently Artist-in-Residence in the Department of Visual Studies, Lingnan University, Hong Kong where she is working on the MEOAW Project: MEAOW stands for My Extraordinary Onomatopoeic Animal World. She is working with the university community and the public to collect onomatopoeic animal sounds in different languages to create a multimedia artwork. Apparently animals speak different languages too! This will form an exhibition at Lingnan University from November 28th. Lingnan University posting provides an opportunity for Anna to develop further people to people relationships in the region.