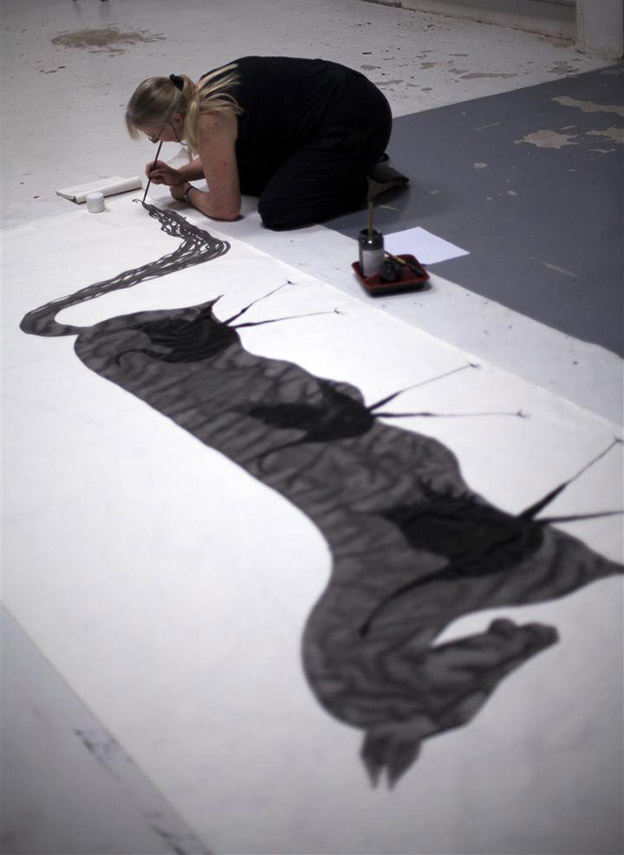 The Australian Arts in Asia Awards recognises, celebrates and promotes the significant number of Australian artists engaging in Asia that contribute to stronger, deeper and broader cultural links within the Asian region. The finalist and winners will become a showcase of best practice arts and people-to-people engagement in Asia. They will be used as case studies to promote further engagement in Asia by other Australian artists and promote the importance of cultural diplomacy with Asia, as highlighted by the Australia in the Asian Century White Paper.
The Awards will help promote the Australian Government's commitment through the Creative Australia national cultural policy that artists and arts organisations will increasingly engage in cultural exchanges and build collaborative partnerships with overseas counterparts.
The Hidden Worlds exhibition in Beijing in 2012 was an artist-initiated project by contemporary Australian multimedia artist Anna Glynn. It was the culmination of a number of years work by Anna Glynn in China and was included by the Australian Embassy as part of the celebration of the 40th anniversary of Australia-China diplomatic relations.
The major partner for Hidden Worlds was Harmony Space Gallery where Glynn worked closely with Chinese curator Wang Yingxiao and director Zhang Tiejun.