European Series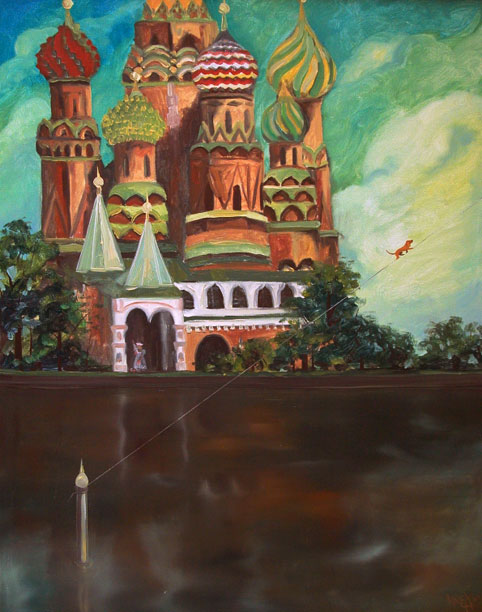 The stories contemporary Australian artistAnna Glynn collects are usually on a theme or based on part of a journey.
She has travelled all over the world gathering these stories, from the red, dust-covered, barren landscape of outback Australia to Red Squarein Russia .
She has travelled in an old 4WD fitted out with roof racks and in Russia on a boat down the Volga Riveraccompanied by vodka swilling women with beehive hairdos.
TheEuropean Serieswas shown at Libby Edwards Galleryin Melbourne and included works done whilst Artist In Residence in Tuscany, Italy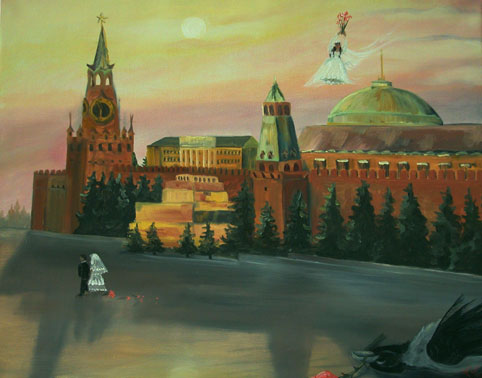 In Red Square the newly
wedded couples arrive to
pose for their photographs.
The brides are dressed in
voluminous polyester creations,
glittering synthetically.
All it would take is just
one gust of wind!